There is no end to Netflix. Streaming service Netflix has never been interested in "less is more," instead pumping out original series, movies, and documentaries by the dozen – and 2021 is no exception. In addition to new movies and television shows, many are slated for release in July.
Here are the 10 upcoming series on Netflix that are releasing in July!
1. We the People (Season 1)
Coming to Netflix: July 4th
Barack and Michelle Obama will head Netflix's new animated series. The Obamas announced Wednesday that they have produced We the People, a 10-episode television series aimed at educating children about United States civics. Across all three-minute music videos, the Obamas have enlisted artists H.E.R., Adam Lambert, Cordae, Frozen's Robert and Kristen Anderson-Lopez, Hamilton's Daveed Diggs, Brittany Howard, In the Heights helmer Lin-Manuel Miranda, Brandi Carlile, KYLE, Bebe Rexha, Andra Day, Janelle Monáe, and poet Amanda Gorman to perform original songs and compositions that will soundtrack each narrative.
According to the press release, the series is "an exuberant call to action for citizens to rethink civics in the modern world as a living and breathing thing." Episodes were directed by Peter Ramsey, Trisha Gum, Victoria Vincent, Benjy Brooke, Mabel Ye, Tim Rauch, Jorge R. Gutierrez, Daron Nefcy, Everett Downing, and Kendra Ryan.
You can watch the trailer here below –

2. Dogs (Season 2)

Coming to Netflix: July 7th
It is hard to imagine a world without dogs. We enjoy their company, they retrieve our slippers, and they love us unconditionally. Those literal puppy-dog eyes can't help but make you smile, even if they do urinate in the living room from time to time.
There is a new Netflix docuseries, aptly named Dogs, that shows how much people love dogs. The first season includes six different stories focused on the bond between humans and dogs, including one about a Syrian refugee who works with an animal welfare organization to smuggle his dog, Zeus, out of Syria and into Germany. Dogs are so much more than just pets for people, so it's amazing how far they will go for them. Their friendship is authentic. Some people might assume the series is over once the first episode came out in 2018. The show will return for a second season, Netflix announced in 2019 (via Variety). The release date for that season hasn't been announced much, and it's beginning to feel like Netflix pretended to throw the ball while we chased it. We have everything we know about season 2 so far.
"We are so excited that our pack is back for Season 2 of Dogs! From the beginning we have said that the joy shown in Dogs helps bring people together and that same feeling will translate more than ever in season 2," said executive producers Glen Zipper and Amy Berg. "Dogs offers us the ability to explore some of the most important human stories through relationships with our best friends and it's been amazing to see how much these episodes have touched audiences and critics across the globe. Most importantly, our fans have become part of our extended family and we are honored to bring them a fresh set of stories that will allow us to connect with them yet again."
You can watch the trailer here –
3. I Think You Should Leave with Tim Robinson (Season 2)

Coming to Netflix: July 6th

The streaming service debuted one of this year's most critically acclaimed comedies in "I Think You Should Leave with Tim Robinson," and its sequel is almost here. The new trailer for the second season of the comedy show was released on Tuesday morning, and it's just as funny as you've come to expect. Also seen are a few of Season 2's guest stars, including Bob Odenkirk, Brooks Wheelan, Gary Richardson, John Early, Julia Butters, Mike O'Brien, Patti Harrison, Paul Walter Hauser, Sam Richardson, and Tim Heidecker. Netflix has released the following Season 2 synopsis: This season, "I Think You Should Leave with Tim Robinson" revisits the critically acclaimed and hilariously absurdist sketch series. The creators, Tim Robinson and Zach Kanin, continue to poke fun at life's most bizarre and mundane situations with their distinct comedy style and observational humor. Creator and star Nate Robinson (a former writer for Saturday Night Live) created the series. Zach Kanin wrote and designed the game as well. For Party Over Here, Akiva Schaffer, Andy Samberg, Jorma Taccone ("The Lonely Island"), and Ali Bell serve as executive producers alongside Alex Bach and Dan Powell. On July 6, Netflix will premiere the second season of the Netflix series. A grade B+ review of "I Think You Should Leave with Tim Robinson" from IndieWire's Ben Travers praised the show's "outrageous creativity and bewildering simplicity" in its first season in 2019.In his review of Season 1, Travers said "I Think You Should Leave with Tim Robinson" earned bonus points for its self-awareness. Robinson knows exactly when to cut himself off as well as when to share his creative inspirations. In an hour and 40 minutes, the first season can be consumed, making it the perfect length for a short-form comedy. The show isn't for everyone, but it's going to be a new favorite for a few subscribers." In recent years, Robinson has appeared in a number of notable streaming projects. The actor recently voiced characters in "Star Trek: Lower Decks" and "Solar Opposites," and appeared in HBO Max's "An American Pickle." He also appeared in four episodes of Disney Channel's animated series "Big City Greens."
Take a look below at the trailer for Season 2 of "I Think You Should Leave" –

4. Resident Evil: Infinite Darkness (Season 1)

Coming to Netflix: July 8th

Two timelines are involved in the story. Jade and Billie Wesker, 14-year-old sisters, move to New Raccoon City for the first time. In their quest to find out what their father is concealing, they are forced to contemplate the possibility that the entire world may be destroyed. In the second timeline, there will be only 15 million humans left after more than 6 billion animals and humans have been infected by the T-virus. Throughout the book, we follow Jade as she makes her way through the world.
You can watch the trailer here –

5. Atypical (Season 4)

Coming to Netflix: July 9th
Atypical is a coming-of-age story about Sam (Gilchrist), a 19-year-old on the autism spectrum, who searches for love and independence. While Sam is on his funny and emotional journey of self-discovery, the rest of his family must grapple with change in their own lives as they struggle with the ongoing central theme of the series: What does it really mean to be normal?
Robia Rashid created, wrote and executive produced the series which is executive produced by Mary Rohlich and Seth Gordon. Jennifer Jason Leigh, Brigette Lundy-Paine and Michael Rapaport also star. Sony Pictures TV produces Atypical for Netflix in association with Exhibit A and Weird Brain Inc.
There are 10 episodes in each of the second and third seasons. The fourth season of the Netflix original series will also have 10 episodes. Atypical season 4 started production in either late 2020 or early 2021. Filming wrapped in the early spring of 2021. Netflix announced the Atypical season 4 release date on the first day of June 2021. The release date is scheduled for Friday, July 9, 2021. That's the same day that Virgin River season 3 is coming to Netflix.
We were not expecting this to happen so soon. We predicted that season 4 of Atypical would be available to watch later this summer, since previous seasons have been added to Netflix in August. This season of Atypical comes at the perfect time!
You can watch the trailer here –

6. Virgin River (Season 3)

Coming to Netflix: July 9th
A Netflix announcement on Friday, December 18, 2020, cited the return of every major character from season two. Runner-up season three promises to have "even more drama… [including] a funeral, a fire, a divorce, a hurricane, and a new romance in a twist-filled season that'll keep fans on the edge of their seats."
As you can see from the ending of season two, there were at least one or more cliffhangers for almost every character. The next batch of episodes will need to address—spoiler alert!—whether Mel and Jack are back together for good, the medical news Doc Mullins was about to share with Hope before they were interrupted by a surprise re-engagement party, how Preacher decides between staying in Virgin River or taking that new chef job in San Francisco, and, most urgently, who shot Jack (and, of course, if he even survives).
Fear not: the show's creator, Tenney, has made it clear that every unanswered question will be dealt with in a third season that will also, in true rom-com fashion, throw up many new problems for the residents of Virgin River. She told TVLine that the question of who shot Jack will be explored throughout season three, and possibly continue into future seasons. According to Tenney, the next season will not pick up immediately where season two left off, when Mel discovered Jack bleeding from a gunshot on the floor of the bar, warning viewers to expect "a larger time jump than we did between seasons one and two."

You can watch the trailer here –
7. Ridley Jones (Season 1)
Coming to Netflix: July 13th

Curious kid Ridley and her friends protect the Museum of Natural History's treasures and keep its magical secret safe: Everything comes alive at night.
You can watch the trailer here –
8. Never Have I Ever (Season 2)
Coming to Netflix: July 15th

Here's how Netflix describes the new season: "Indian American teenager Devi (Maitreyi Ramakrishnan) continues to deal with the everyday pressures of high school and drama at home, while also navigating new romantic relationships."
Netflix announced it renewed Never Have I Ever for a second season in July 2020. The cast shared the news on a scripted Zoom call, which was posted to the show's social media accounts. Kaling shared on Instagram, writing, "It's official, people! @neverhaveiever Season 2 is happening @loulielang and I are incredibly grateful for our entire cast, crew, and the team at @netflix. Thank you for watching, sharing and connecting with this show."
Netflix confirmed that Maitreyi Ramakrishnan will reprise her leading role as Devi Vishwakumar, with other returning cast members including Poorna Jagannathan as Nalini, Richa Moorjani as Kamala, Jaren Lewison as Ben, Darren Barnet as Paxton, Lee Rodriguez as Fabiola, and Ramona Young as Eleanor.
You can watch the trailer here –
9. Masters of the Universe: Revelation (Part 1)
Coming to Netflix: July 23rd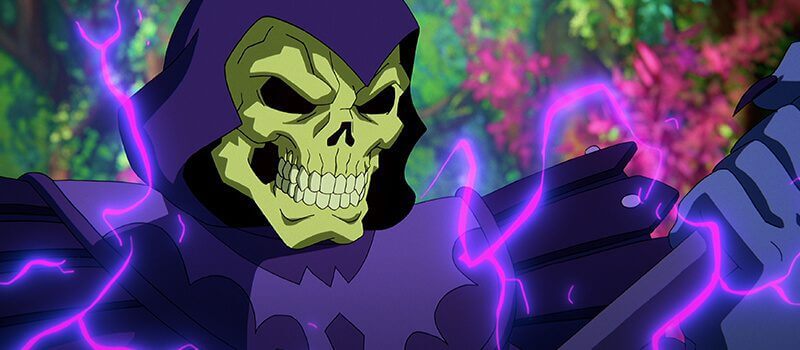 Created by Kevin Smith, this modern reimaging of the classic He-man series will drop its first five episodes on July 23rd with more on the way.
The series picks up soon after the original series ended with the war for Eternia hopefully coming to a conclusion.
Netflix will also host an aftershow variety show on the day of release too called "Revelations: The Masters of the Universe Revelation Aftershow".
You can watch the trailer here –
10. Transformers: War for Cybertron: Kingdom (Final Season)
Coming to Netflix: July 29th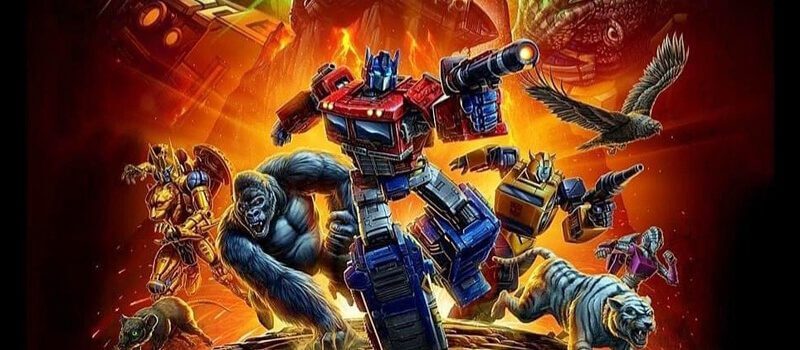 Rounding out the fantastic anime set of series to come from Hasbro is the third entry after Siege and Earthrise which released in July 30th, 2020 and December 30th respectively.
The new series dubbed Kingdom will conclude the War for Cybertron trilogy and comes from Polygon Pictures, Allspark Animation and Rooster Teeth.
You can watch the trailer here –