Graham Stephan is a multimillionaire still he doesn't waste his money or spend it on insignificant things. He makes his coffee at home for 20 cents for which he is famous too. He doesn't believe in spending $5 on an expensive coffee every day.
Although, he enjoys his life and has his own luxurious house and amazing cars. He understood the importance of saving money when his parents had to file for bankruptcy.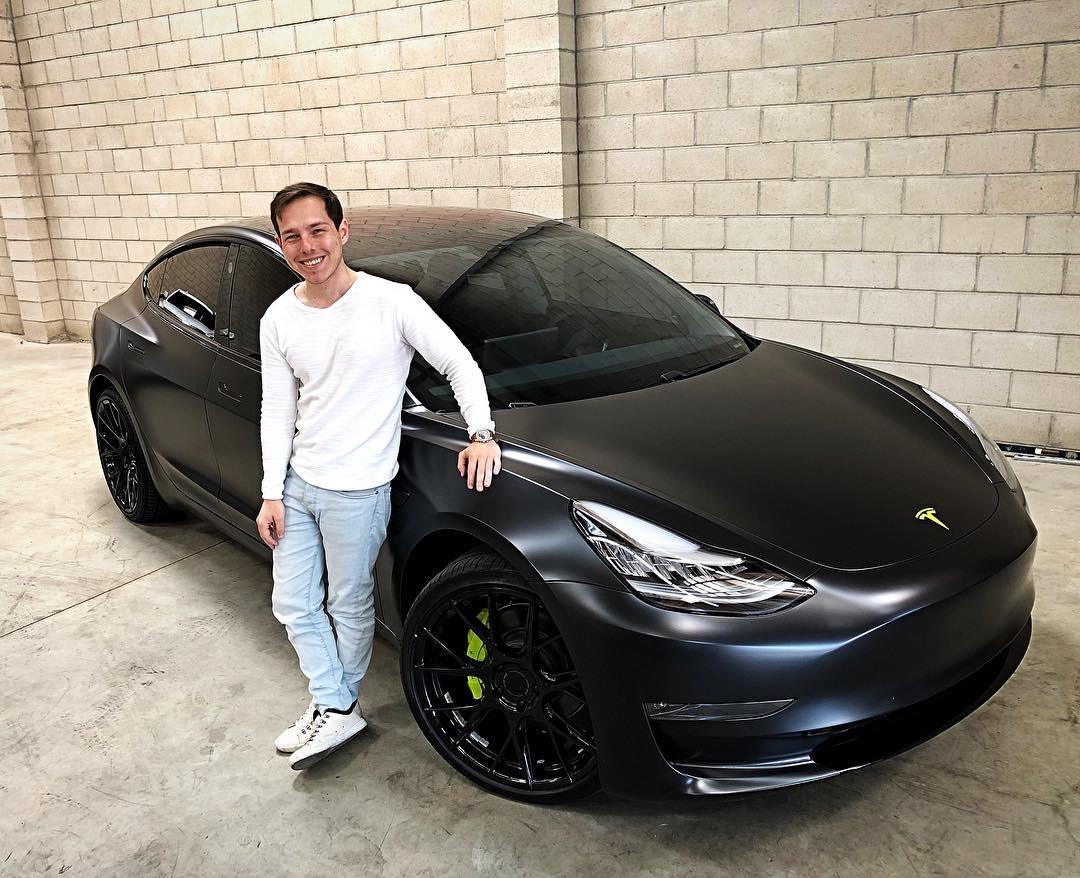 Early Life
Graham was born on April 22, 1990, in Santa Monica, California. He will be turning 32 in April 2022. His father, being an animator, worked for Walt Disney Animation Studios from 1981 to 1994 as a writer, director and story artist. There is not much information available about his mother.
He was not much interested in pursuing education and thus he passed from school with average grades.
Career
Graham started working at the age of 13 in a marine aquarium as an inventory keeper. He was able to earn $25 – $30 per hour from that job. He also used to upload photoshopped pictures on the aquarium's website.
He then joined a band as a drummer at the age of 16 and performed for a set of hours in cafes and clubs.
And when Graham turned 18, he decided to get into the real estate industry and he got his real estate agent licence and started to work for Oppenheim Group, where he sells luxury LA homes for commission.
He did the first sale of a property for $3.6 million situated in Beverly Hills to a couple. With time he got settled with his job as a real estate agent. He bought his dream car, a 2008 Chrome Orange Lotus Exige after receiving his first commission on selling a house.
He managed to earn $100,000 by the end of the year he started his career as a real estate agent. He has done sales of over $ 120,00,000 to date.
Graham also started his YouTube channel in 2016 where he talks about financial news, financial literacy and vlogs about how he made it so far. He has 3.6 million-plus subscribers on his channel as of today. His focus is on content creation as a full-time YouTuber and quitting his real estate career.
He focused on YouTube videos more than his real estate career thus, he decided to give in his full time to YouTube in mid-2020.
Graham rose to extra fame when he appeared on a Netflix Series, Selling Sunset.
He also has his podcast, The Iced Coffee Hour which is co-hosted by Graham Stephan and Jack Selby, who also helps in producing the podcast. The podcast has varied content from talking about how he spent $1.8 million on his aquarium to tips on how to earn $100 per day from the stock market.
Physical Appearance
He is 5 feet and 8 inches tall. His weight approximates around 70 kg. His hair color is caramel brown while his eyes are dark brown in color. He has a very charming smile on his face which gives him a cute guy look.
Height
5'8″
178 cm
Weight
70 Kg
Hair Color
Dark Brown
Eye Color
Caramel Brown
Net Worth
His net worth stands to be $15.5 million. Graham is a real estate investor and follows his financial philosophy of not spending his money on frivolous things.
Marital Status/ Relationship
Graham is not married yet. He is currently dating fellow YouTuber Savannah Smiles who is a 22-year-old lifestyle YouTuber based in Las Vegas. She creates videos on varied content from fun reaction videos to financial advice.
| | |
| --- | --- |
| Marital Status | Unmarried |
| Girlfriend | Savannah Smiles |
Car Collection
Graham is an adventurous guy when it comes to cars. He has ride some really cool and classic cars.
The first car he bought was a Toyota Prius.
Stephan got excited for cars when he first saw 2008 Chrome Orange Lotus and then bought it in 2014.
However, he sold the car for a pretty good deal and bought Lotus Exige S240 which he owns till date. Apart from that he owns a Tesla Model 3.
Who is Stephan Graham ?
Stephan is an American YouTuber and real estate investor who started working as a real estate agent at the age of 18.
When is the Birthday of Stephan ?
His birthday is on 22 April.
Is he married ?
No, he is not married yet.
Where is he from ?
He was born and raised in California, USA but currently he is residing in LA, USA.
How much is his net worth ?
His net worth is $15.5 million.
Related Posts