Jack Harlow, born Jackman Thomas Harlow is an American rapper and songwriter based in Louisville, Kentucky USA. He rose to fame after his single "What's Popping" was released in 2020. What all his background is, Let's find out…
Early Life
Jack was born to Maggie Harlow, a businesswoman, and Brian Harlow on March 13, 1998 in Shelbyville, Kentucky USA. Harlow belongs to French and Irish descent. He moved from Shelbyville to Louisville with his family when he was young and began rapping at age of 12 only. When he was in seventh grade, Harlow got a professional microphone and made his first mixtape, Extra Credit, titled "Mr. Harlow".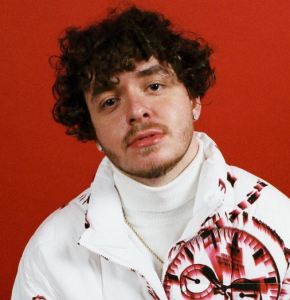 | | |
| --- | --- |
| Full Name | Jackman Thomas Harlow |
| Nick Name | Jack Harlows |
| Born | March 13, 1998 |
| Birth Place | Shelbyville, Kentucky, USA. |
| Age | 23 |
| Profession | Songwriter, Rapper |
| Nationality | American |
| Sibling | 1, Clayborn Harlow (Born 2000) |
| Relationship | Single |
Career
During his high school, he many a times performed sold-out shows at Louisville venues like Mercury Ballroom, Headliners, and the Haymarket Whiskey Bar. He is also the co-founder of his own musical collective, Private Garden. After completing his studies from Atherton High School in June 2016, he released the mixtape 18 his first album on his label and music collective, Private Garden.
In 2018, Harlow moved to Atlanta, and worked in the cafeteria of Georgia State University to support his finances. He was introduced to DJ Drama at Mean Street Studio after working for 1 month there.
In August 2018 Harlow's alliance with DJ Drama and Don Cannon's Generation New record label was made public. He also released a video for his single "Sundown" on the same day. The next 2 years he did release many labels and singles and did some tours too.
He got his major breakthrough after releasing his single, "What's Popping". The song got viral and was shared largely on TikTok and was a major hit, rising to No.2 on the US Billboard Hot 100.
His first studio album, That's What They All Say, released on December 11, 2020 peaked at number 5 on the US Billboard 200. In 2021, he was a guest on Lil Nas X's "Industry Baby". It surged as number one on the Hot 100, becoming Harlow's highest charting song overall. He has cited many influences across multiple genres including Eminem, Drake, Lil Wayne etc. He also considers cinema as a great influence. His favorite filmmakers are Martin Scorsese, Quentin Tarantino, and Alfred Hitchcock.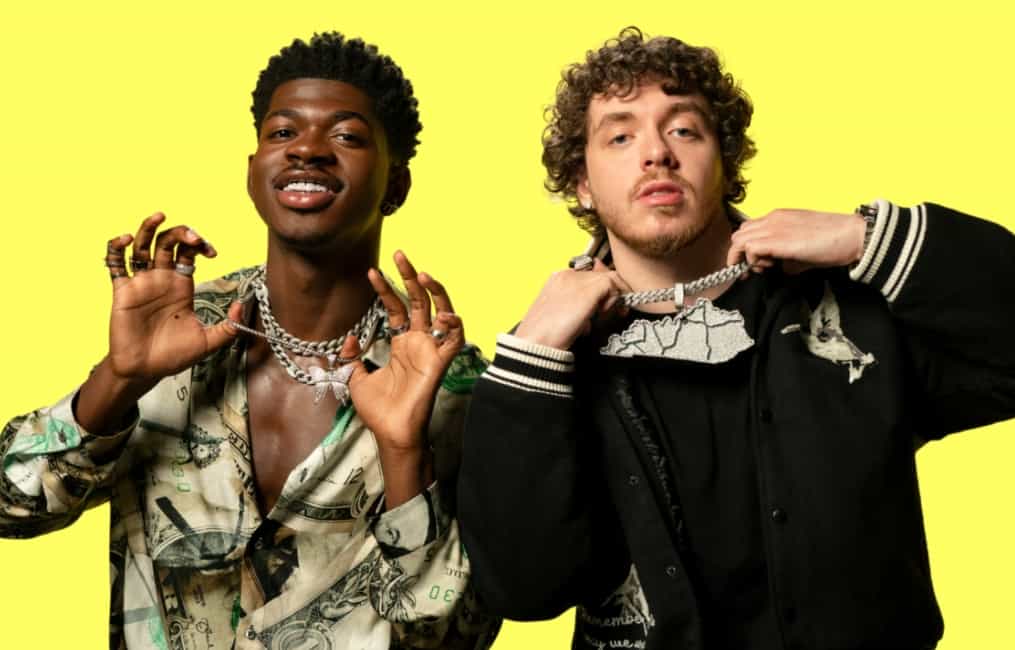 Physical Appearance
Jack is 6'3″ tall and carries a weight of approximately 80 kg. His hair is dark brown in color and eyes are ocean blue.
Height
6'3″
191 cm
Weight
80 kg
176 pounds
Eye Color
Blue
Hair Color
Dark Brown
Net Worth and Philanthropy
Jack Harlow's net worth is estimated to be around $5 million.
In December 2021, Harlow jointly with KFC and its parent company Yum! Brands donated $250,000 to the American Red Cross to support the victims impacted by a deadly tornado in the state's western region.
F.A.Q
Who is Jack Harlow?
>Jack Harlow is an American Rapper and songwriter, who rose to fame after his single, "What's Popping".
How old is Jack ?
>Jackman Thomas Harlow is 23 years old.
When is the Birthday of Jack Harlow ?
>Jack will be celebrating his 24th birthday on March 13, 2022.
Is he married?
>No, Jack is not married yet. His relationship status is single as of 2021.
How tall is he?
>Jack is 6'3″ inches/191 cm tall.
Where is he from?
>Jack hails from Louisville, Kentucky, USA.
How much is his net worth?
>His net worth is estimated to be around $5 million.
Spotify
Related Posts